While we don't require service appointments, we recommend them because we respect your time, and appointments help us serve you faster. Our waiting area is clean and comfortable with many amenities, but we know you'd rather not be forced to admire it for long.
You're certainly welcome to call, but scheduling appointments online is simple and efficient. Plus, no one can put you on hold or transfer your call.
Here's the drill:
1. Open the Schedule Service screen on our website.  You can Click Here and we will open it for you in a new web page. 
2. Enter your vehicle information and press Begin.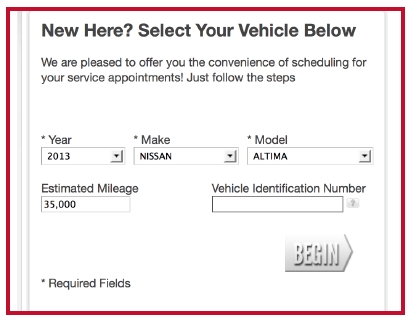 3. Select service and/or enter a description. Press Next.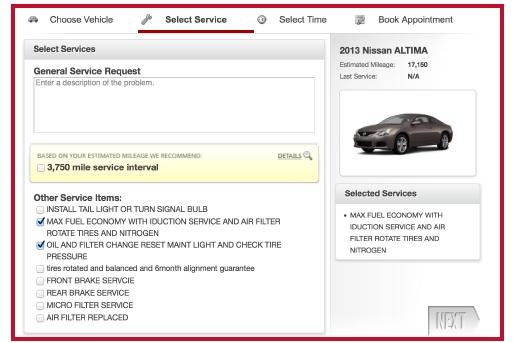 4. Choose an available time. From the same screen, select a service advisor if you wish, and alternative transportation if needed.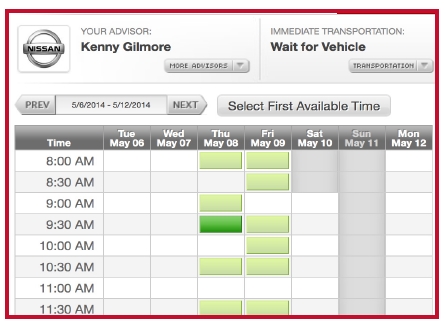 5. Confirm your appointment by submitting contact information.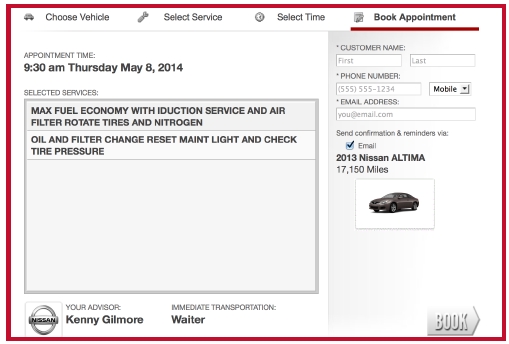 Once you book your appointment, you're all set.  It's that simple!